Got a party coming up? Have you thought about entertainment? From Reunions to Wedding Receptions to School Events to Company Picnics and Christmas Parties, the Sound Event can provide the musical entertainment for your next event. Since 1981, I've been performing at parties and weddings of all kinds and sizes. Each Sound Event is a special mix of songs (including requests) and announcing that are targeted for your special guests.
The Sound Event system is one of the largest on the road in Texas! It's powered by a 1200 watt bi-amplified system with 20 speakers inside of four large boxes (on wheels). Music is played exclusively on compact disc using 4 special Denon CD players. Also, a wireless microphone is available for special events such as wedding and rehersal dinners. The sound system is capable of doing a small room or the largest venues (including the Airport Hyatt double ballroom for 1200 people). Lights are an important part of any event and the Sound Event uses one of the best. It's a four channel computerized lighting system that is synchronized with the music using 16 high powered lights on two poles that stand behind the speakers. The mood can be set with a soft Red or Blue light during a slow song. Likewise, it can be frantic with all the lights flashing in sync with different colors for Bass, Guitar, Drums and Cymbals during fast dance songs like Shout, Old Time Rock and Roll and YMCA. Lights aren't an option but a must have for every Sound Event. All kinds of music is available for request from a library of 500 plus compilation and current discs with over to 7,000 songs.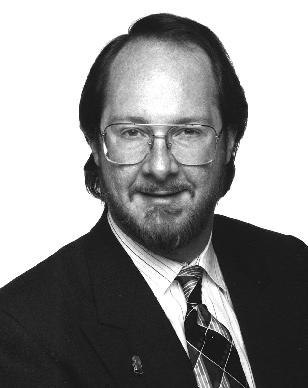 As an entertainer, I did my first radio commercial when I was 12. After being on the air for over 30 years, being in front of a room full of people is not a problem. Locally, I worked on the air at WBAP (news with Bill Mack), KSCS (I did the first shift when they launched the format after being WBAP-FM), KAMC and KTXQ/Q102 (for 7 years). Other stations that I worked at include WNOE-New Orleans, KRBE-Houston, WZXR/Rock 103-Memphis, and KAAY-Little Rock where I did the legendary Beaker Street show. In years of working as a Music Director and Program Director at various radio stations, I was successful by knowing my audience and playing what they wanted to hear the most. Additionally, I spent many years working with some of the top programming consultants in America, supplying them with special music libraries and jingles packages for some of the biggest stations in America (including a number here in North Texas) from secret lists of music research. This is not the average background of a mobile DJ, but if you don't want average entertainment, you probably want the Sound Event.
To find out more about how the Sound Event could work for your next event and for pricing and availability, just give me a call at 817-949-1100 at McRae Media.